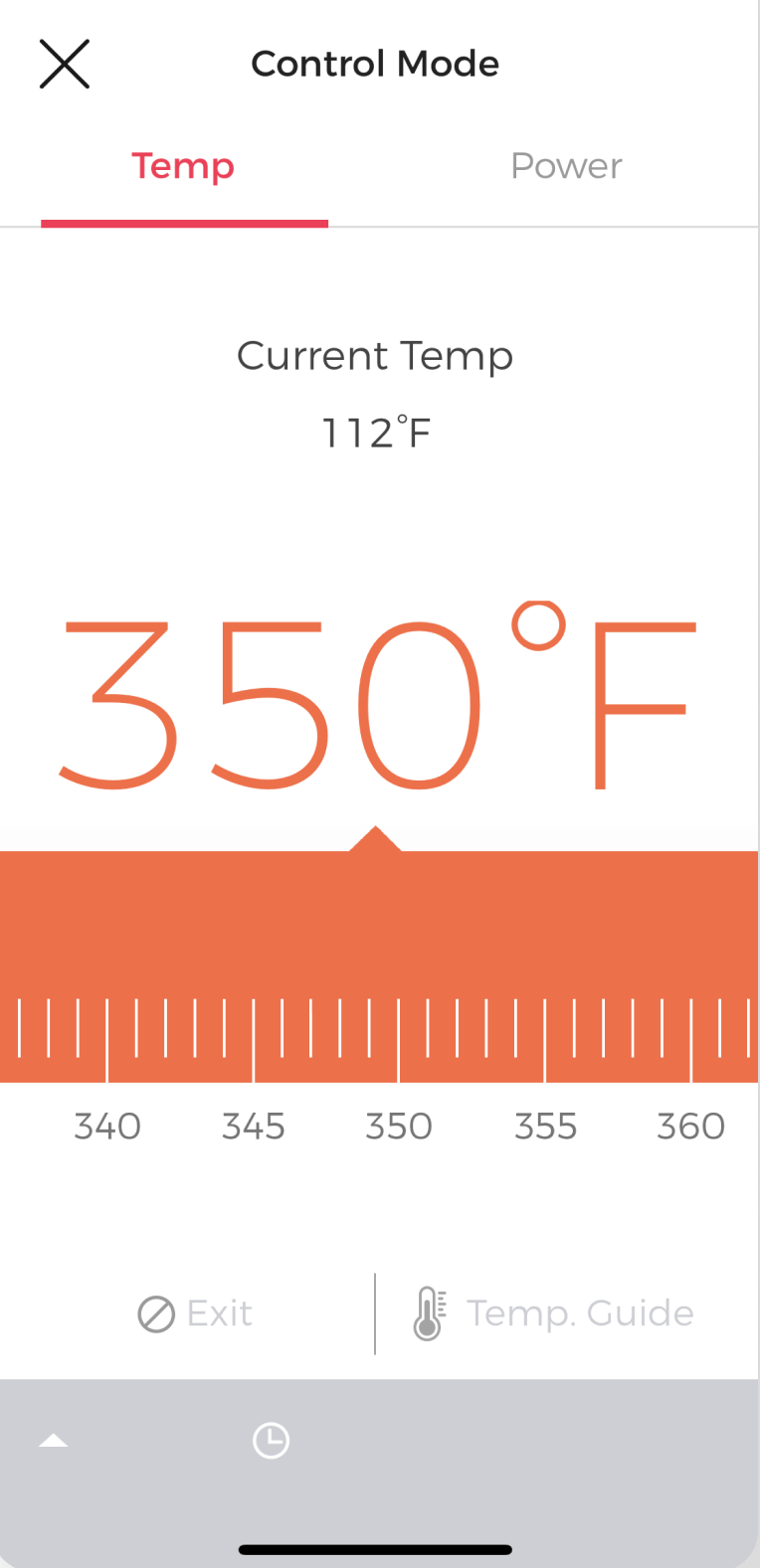 Precision heat for maximum flavor.
Put your cooktop in Recipe Mode when you want Cue to guide you through a recipe. Or use Control Mode to perfect your own creations using precision temperature control.
Engineered for precision control.
The Cue induction cooktop gives you the ability to heat your cookware from room temperature to 450F  (or any temperature in-between) in under 45 seconds.
Perfect heat brings out perfect flavor.
THE MOST IMPORTANT INGREDIENT IS HEAT

Take the guesswork out of cooking with degree-level temperature control (something gas can't give you).
DIAL IN THE  PERFECT TEMPERATURE

As you add ingredients, the cooktop makes micro-adjustments to keep the heat of your cooking surface constant.
DISTRACTED COOKING DOESN'T MEAN DISASTER

If you step away from the kitchen, the cooktop knows to turn down the heat until you come back.
CONTROL THE HEAT, CONTROL THE OUTCOME

Real-time data communicating between your cookware, the cooktop, and the Cue app takes the guesswork out of cooking.
SmartChef Induction Cooktop, Bluetooth enabled
Regular price
$250.00
Sale price
$199.95
Unit price
per
Sale
Sold out
View full details