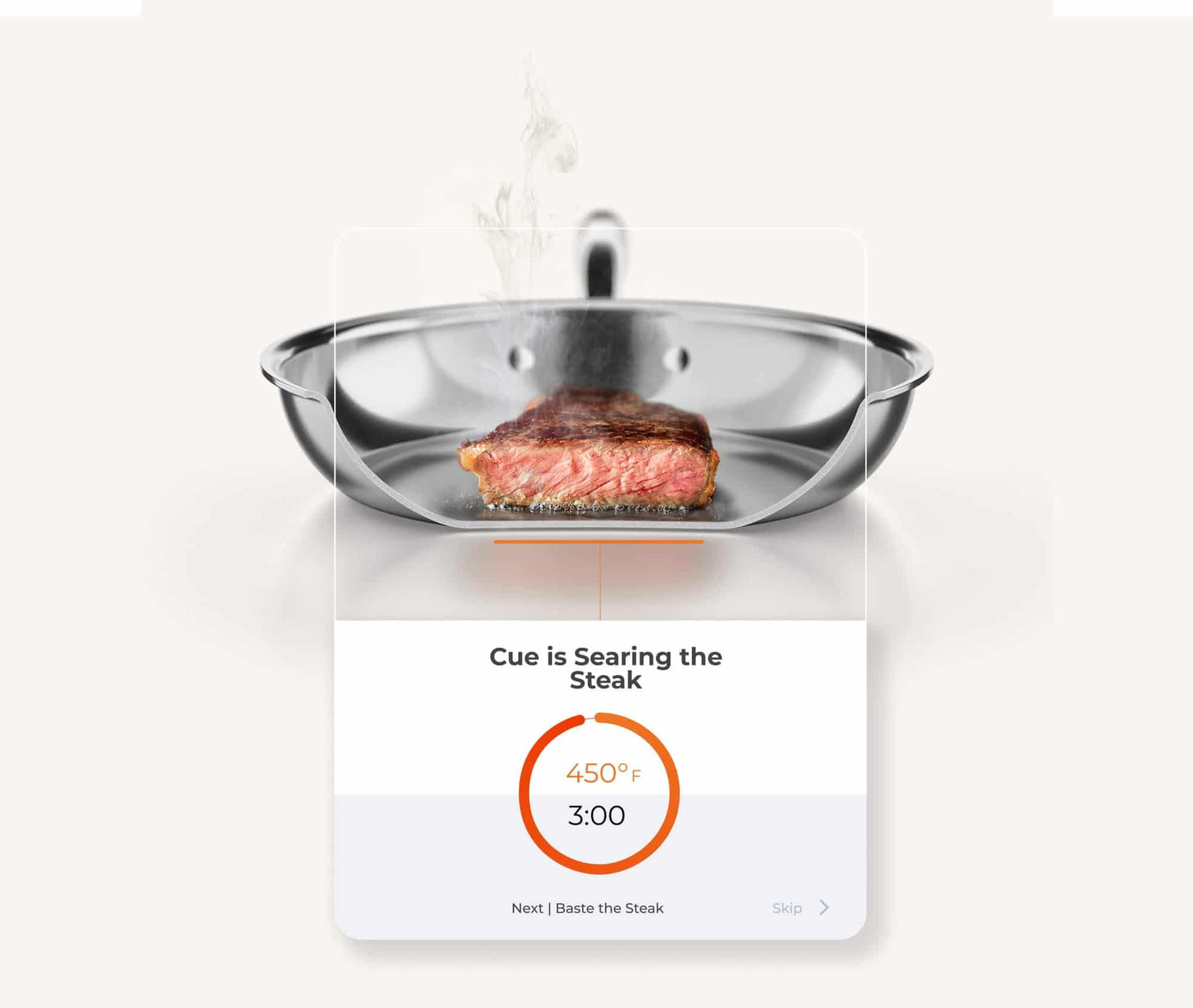 Smart cookware that can feel the heat.
Hestan CUE bridges the gap between the chef, and the home-cook. Cooking with chef guidedStep-by-step Video Recipesthat haveReal-Time-Heat control, feels like your have a chef literally by your side.
Crafted with Passion & Precision.
Hestan Cue Cookware is manufactured with professional-grade materials and construction that create the best cooking surfaces possible.
Perfect heat brings out perfect flavor.
DESIGNED FOR PERFORMANCE

Tri-ply-clad non-reactive 18/10 stainless steel construction with a proprietary aluminum alloy core delivers quick and even heating.
DETAILS THAT MAKE A DIFFERENCE

Flared rims for drip-free pouring. Ergonomic handles create a perfectly balanced pan.
BUILT-IN INTELLIGENCE

Embedded sensors give your cookware the ability to feel the heat. Bluetooth technology in the handle sends temperature readings to the Cue app.
PRECISION SENSING

Sensors detect minute variations in the cooking surface's temperature so Cue can make micro-adjustments throughout the cooking process.
A family of cookware for every occasion.