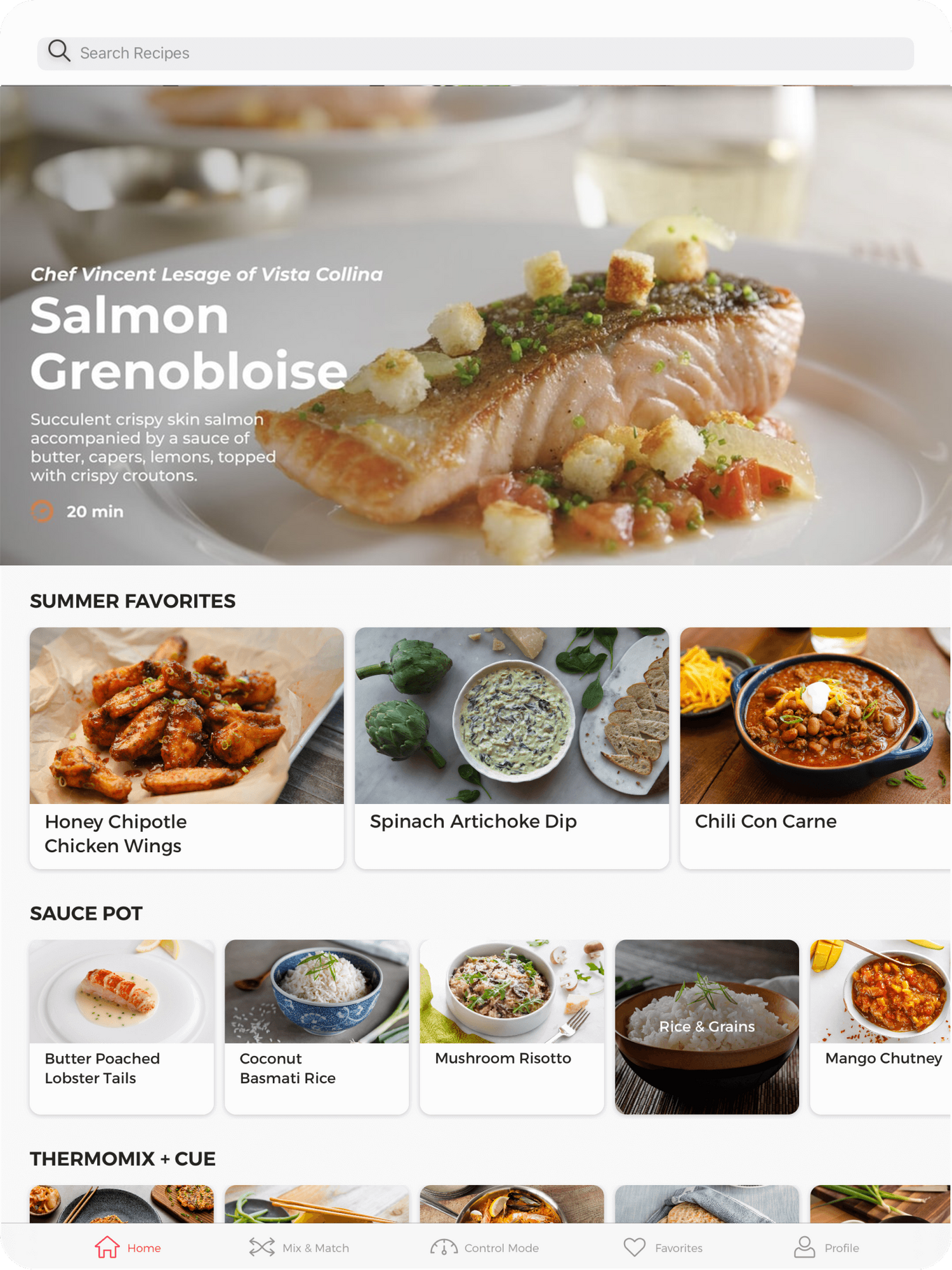 Bring a master chef into your kitchen.
From our test kitchen to yours, we perfected  timing and temperature and the right steps from prep to plating.
Each recipe in the app is more than that. It has been meticulously developed by our culinary scientists and exclusive chefs so that you can recreate them perfectly in your home.
Get to know what perfect tastes like.
Choose from a collection of recipes that coach you through every step' from heating the cookware to preparing and cooking your food.
Cooking on Cue is like having a friend in the kitchen keeping track of everything you need to do to create amazing meals.
Learn from the best while you cook.
You'll learn to think like a chef when you're cooking with Cue. As the Cue app guides you through a recipes, it's also teaching you the tips, techniques, and secret touches that professional chefs use to take their meals from good to great.
Meet our team of culinary experts.
We work with a team of chefs from some of the world's most innovative, renowned, and local-legend restaurants.From walking you through recipes to teaching you techniques, they'll be at your side while you're cooking on Cue.